DAF Trucks describes CM Show as a 'fantastic opportunity to reconnect'
DAF Trucks is urging truck operators and transport industry stakeholders to attend the Commercial Motor Show virtual exhibition in the autumn. The UK market-leader has described the free-to-attend virtual show at the end of September as a 'fantastic opportunity' for the truck industry 'to reconnect' in the wake of the coronavirus outbreak.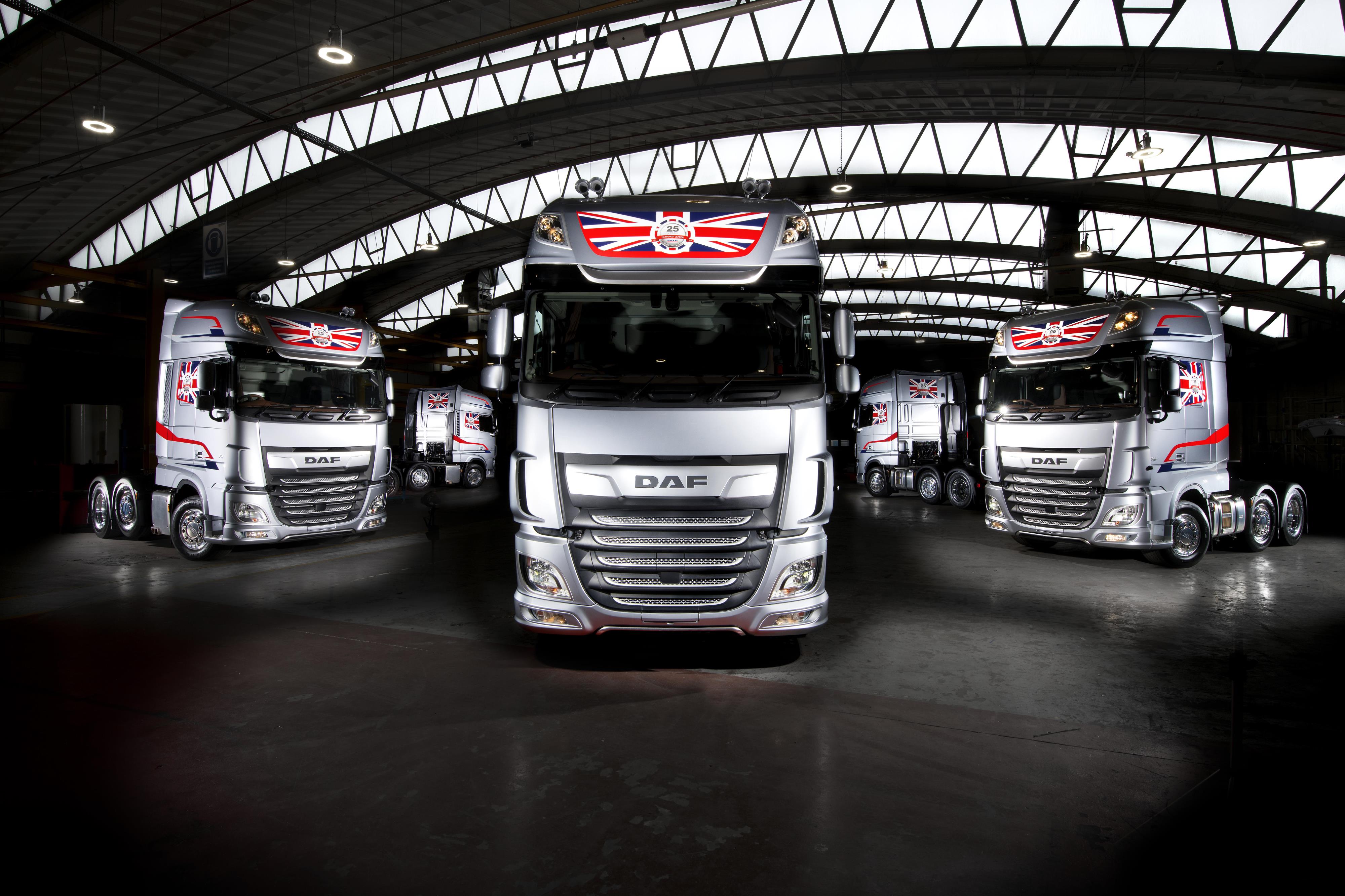 With the unfortunate cancellation of several important industry events this year, DAF Trucks has emerged as a vocal supporter of the Commercial Motor Show, having been one of the first major truck manufacturers to confirm its online attendance.

Reiterating the importance of relationships within the truck industry, DAF Trucks Managing Director, Laurence Drake, said, "Naturally, we were dismayed with the cancellation of many exhibitions and events this year, and the industry has undoubtedly felt the impact in recent months. Here, however, is a fantastic opportunity to reconnect and to re-energise the industry's community spirit – something that has always been evident at regular shows. I urge everyone; operators, manufacturers and industry bodies to register and to attend the show, and to engage with each other once again."

Follow this link to register for the show

As well as being there to discuss the virtues of the extensive DAF range – including the latest FAW 8x4 rear-steer 'tridem' chassis – the DAF Trucks team will be on hand to discuss industry specific matters and broader societal issues including London's HGV Safety Permit scheme, HGV MOT Testing, Clean Air Zones and Brexit. DAF Trucks will also acknowledge and celebrate its own strong performance in the UK at the Commercial Motor Show, having now spent 25-years as market leader above 6.0-tonnes GVW.

"The key for any truck manufacturer," continued Drake, "is the strength of its relationships with its customers and dealers. It has been the foundation behind our own success and has underpinned the notable landmark of DAF's 25-years as market leader in the UK. The Commercial Motor Show provides a chance for us to thank our customers and to share in the positive performance by DAF during these exceptional times."

DAF Trucks' stand at the Commercial Motor Show will include representation from the company's head office in Haddenham, on-hand to discuss the company's products and aftersales services. Key among the DAF customer support portfolio are Parts supply – available throughout the 134-location DAF Dealer network – the DAF Connect web-based fleet management tool, DAF MultiSupport Repair & Maintenance and PACCAR Financial's range of in-house funding options.

Dedicated TRP stand

TRP, the PACCAR Parts all-makes, trailer and workshop consumable parts provider is to have a dedicated stand. With a range of over 80,000 parts on offer, TRP offers the largest all-makes and trailer parts ranges in the UK. TRP parts are available through the DAF Dealer network and a growing number of stand-alone, dedicated TRP shops across the UK.